At TMC, we believe that an experienced and educated staff is the key to providing your child with the necessary tools to learn. Our team of professionals is committed to working with our families to effectively meet the needs of you and your child's learning experience.

Mary Cuellar - Director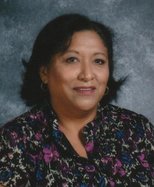 My name is Mary Cuellar. I was born and raised in New Braunfels and attended the local schools in Comal ISD. I have worked with young children for 30 plus years and consider myself an advocate for all children. Programs I have worked for include Comal Head Start, Homespun ECI, NBISD Communities in Schools, CCDS- Child Care Delivery Services, AMI -Kids, New Life Children's Treatment Center and Morningside Elementary Parent Support Specialist. I have served as a volunteer for the Salvation Army, St. Jude's Children's Shelter, Safe Environment Coordinator and Eucharistic Minister for OLPH Catholic Church.

In 1992, I served on the Governor's Working Committee to develop the 2+2 Tech Prep Curriculum for Child Development. That Spring I co-authored an article for the Texas Child Care Quarterly. While working for NBISD, I was awarded a Lifetime PTA Membership.

I'm currently enrolled at Walden University as a senior and will be completing my B.A. in Child Development with a specialization in Preschool.
---
Shannon Eastman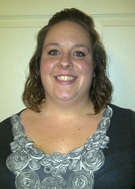 My name is Shannon Eastman and I am thrilled to continue my early childhood career at The Morgan Center. I have experience as a Lead Teacher for all age groups, as well as working as an Assistant Director in an NAEYC Accredited Center in Austin. I grew up in New Braunfels and am quite excited of my return home. I have my Associates Degree from Ellis College in Early Childhood Education and plan on continuing with my BA in Special Education in the Fall.

Working with children of all ages and abilities is my passion. I love an opportunity to create messy artwork and educate through music. In addition, I enjoy creating as many opportunities for literacy and math as possible.

I have a son, who is the absolute love of my life. He has a diagnosis of Angelman's Syndrome and through his journey, I have learned of many resources that could possibly help children of all abilities. I am so thankful to become a member of The Morgan Center's family.
---
Sylvia Al-Manakhi
My name is Sylvia Al-Manakhi. I earned a BA degree from The University of Texas at San Antonio. I have two certifications, one in Elementary Education and one in Special Education. I am in my eighth year of teaching and I look forward to many more enjoyable years. In July 2010, I began teaching the Busy Bee summer program for The Morgan Center.
I am looking forward to continue working at the Center during summer and assisting in the afternoons during the school year. One of the most rewarding experiences as a teacher, has been watching my students grow in knowledge, communication, and social skills. To see the progress at the end of the year is the most rewarding feeling and it always brings joy to my heart year after year.

Lakesha Thomas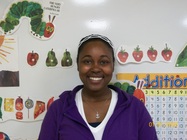 My name is Lakesha Thomas. I recently moved from California to New Braunfels and am enjoying living in this new city. I have had many wonderful opportunities to intern and work in summer and after school programs over the past 10 years. For the past four years, I have worked at the YMCA in their after school programs and summer day camp sessions. I graduated from Long Beach State with a BA in Child Development and Family Studies in the fall of 2008. Working with children has always been my passion, and I look forward to an awesome year working with your child!
---

Audrey Riedel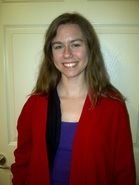 My name is Audrey Riedel. I was born in Germany and raised in Lockhart, Texas. I hold a BA from the University of Texas at Austin. I enjoy working with children and watching them grow into unique individuals. The message I'd most like to pass on to the kids I teach is the importance of equality and embracing diversity. I love that this profession allows me to pass this message on to children in fun and interesting ways. I enjoy what I do and I hope to convey that joy to the kids I teach. Thank you for the opportunity to work with your child.
---
Amber Grumbles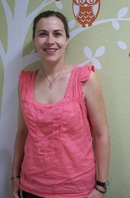 I have always known that I wanted to be a teacher, coming from a family of educators. I hold a BA in English with a minor in Media Studies from Southwest Texas State University in San Marcos. I began my career in educational publishing for Pro-Ed, Inc. in Austin. My husband and I live in New Braunfels, where we work on children's stories and are both active members of the Gruene Lions Club and the Good Faith Community Garden. We also compete annually in the Texas Sandfest sand sculpting competition.

I believe that art, music, and literature contribute to an enriched childhood learning experience, and I strive to create a fun and caring learning environment for our Infant Room. I look forward to teaching your infant!
---
JoAnn Huerta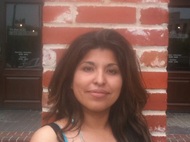 My name is JoAnn Huerta. I'm originally from Racine, Wisconsin. I attended Gateway Technical College and received an Associates Degree in Human Services. I have a strong history of working with children and families and have actively participated with non-profit organizations such as Girl Scouts, youth sports, and St. Jude's Ranch. My goal is to make every child feel warm, secure, and comfortable.
---

Brianne Hughes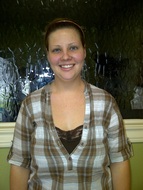 My name is Brianne Hughes. I am from Seguin, TX and surrounding areas. I hold a BA fromTexas Lutheran University and I am a Beta Alpha Sigma Alumni. I have always loved children and I enjoy working with them. I look forward to meeting you and working closely with your child.
---
Morgan Johnson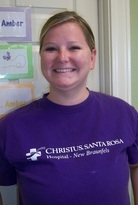 My name is Morgan Johnson. I was born and raised in New Braunfels and I love the Texas hill country. I recently moved back from College Station where I attended Blinn College and recieved an Associates of Science in Education. I plan on attending UTSA this coming fall to persue my BA in Education.

I have always loved children. I enjoy working with them and watching them learn and grow. I look forward to metting you and your child!
---
Emma Munoz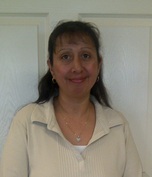 My name is Emma Munoz and I was born and raised in New Braunfels. I have 2 awesome children and my family values are very dear to me . I have 16 years of experience working with young children and I earned my Child Development Associate Credintial in 1989. I truely enjoy teaching children and working with them on a daily basis. It is a rewarding feeling knowing that I am a positive influence and role model in their lives.
---
Ashley Lyons
Bio to come soon.
---
Valerie Riedel

Bio to come soon.
---